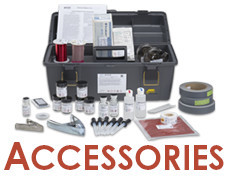 Strain Gages for High Temperatures
Micro-Measurements' high temperature strain gages are specifically designed to collect dynamic measurements in extreme conditions. Select from three high performance solutions to meet any temperature needs---up to 2100°F (1150°C):  Wire  |  Foil  |  Weldable free-filament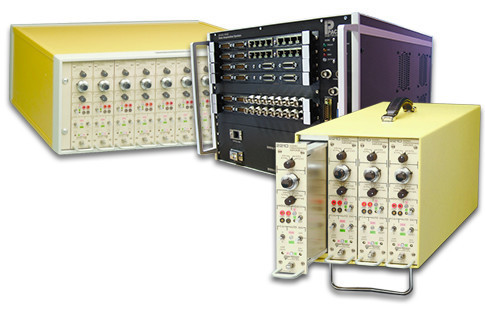 Specialized Instrumentation
Choose from a variety of complementary specialized instrumentation solutions for high-temperature strain gages:
Micro-Measurements 2200 System is an analog amplifier includes switchable voltage/constant current excitation, wide frequency response, auto balance, filters, and 350V common mode capability.
Pacific's Series 7200 is a strain gage and transducer data acquisition network appliance with a rugged enclosure. Each module conditions, amplifies and digitizes the outputs of up to sixteen strain gage, bridge or voltage transducers, reducing installation and cable costs and improving signal quality and reliability.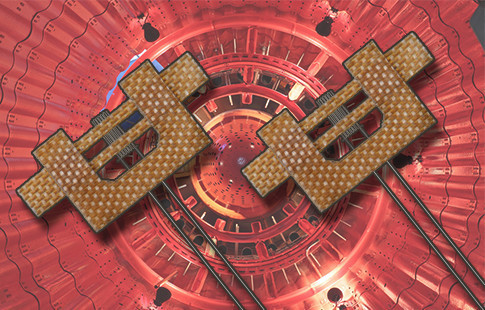 ZWH-, ZWN-, and ZWP-Series strain gages support dynamic and limited static strain measurement at temperatures up to 1900°F (1038°C). These high performance gages feature fiberglass-reinforced tape carrier to ensure the grid and leads are locked in place during installation. All gages are bonded with ceramic cements or Rockide® flame spray and manufactured with either a round wire or a high-fatigue wire for superior bonding.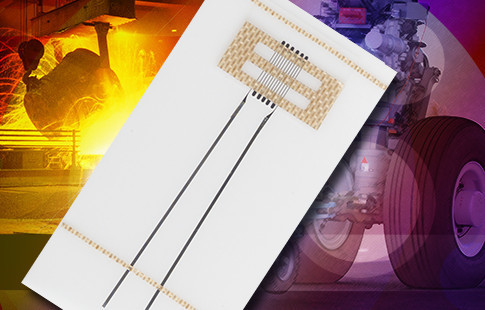 ZC-Series strain gages are expertly designed for high-temperature applications up to 2100°F (1150°C). These gages are etched Kanthal (Fe-Cr-Al alloy) foil grids in free-filament form. Select from several patterns which include built-in compensating grids and 1-inch (25.4 mm) Nichrome ribbon leads spot welded to the gage tabs.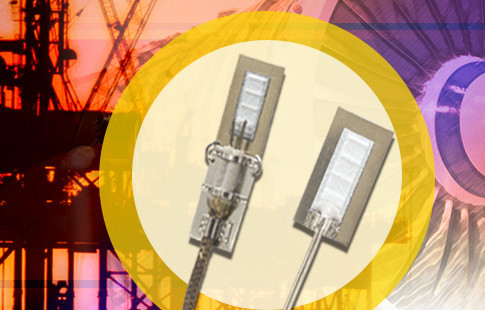 Micro-Measurements high-temperature weldable strain gages are free-filament wire strain gages pre-bonded to shim stock using flame sprayed alumina. The gages can be welded to the test structure using a capacitive discharge spot welder (such as Micro-Measurements Model 700), ensuring easy installation in the field, especially on large structures. The fatigue resistance of this bonded wire strain gage makes it the best choice for dynamic, impact or vibratory strain measurements up to 1800°F (980°C).