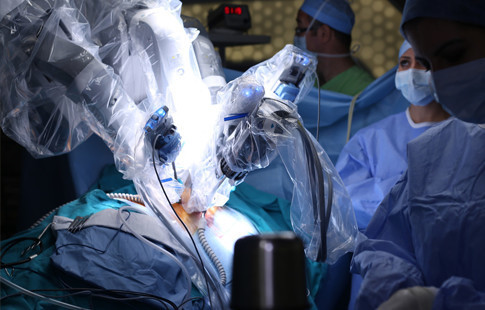 Force Measurement for Prosthetics, Surgical Devices, and More
For example:
Pressure measurements have been used for decades in infusion pumps to support patient safety
Precise force measurement optimizes prosthetics used for joint replacement, allowing for optimum accuracy and patient outcome. Force feedback in prosthetics facilitates real-time optimization to everyday changes in use, including standing still, negotiating stairs, and running
In vivo force measurements have successfully been used for monitoring suture force during mitral valve repairs in human hearts
Our decades of experience in advanced strain gage technology and force measurement allow healthcare professionals to apply innovative technologies to patient care. Our strain gages are can be found in all of the following  medical devices:
Prosthetics
Robotic surgical devices
Fluid dispensing systems
Surgical instruments
Rehabilitation equipment
Medical beds
In short, our expertise in force measurement leads to medical and pharmaceutical solutions that improve the lives of patients.