VPG StrainBond™ is a comprehensive solution merging capabilities from several business units within VPG, a global leader in stress and strain measurement.
StrainBond is a comprehensive solution merging capabilities from several business units within Vishay Precision Group, a global leader in strain measurement or stress analysis. Dedicated to a lifelong business partnership, every bonding product is rigorously inspected to ensure it meets or exceeds expectations, and meets all safety and functionality requirements before it is released for mass production. We are eager to explore new markets and industries and partner with you to pioneer new capabilities.
Our strain gage installation service is designed with your needs as our top priority. No project is too big or too small - we are ready to help you whether you need fulfillment for a single piece or a high volume order. We maintain an inventory of many gage patterns and installation materials, which means that some projects can be completed in a single work day to meet many tight deadlines. With services offered in the United States, Europe, Middle East and Asia, your solution is just a phone call away.
From a single R&D prototype sensor to high volume custom installations, you can rely on our state-of-the-art R&D and production facilities and qualified technicians to handle whatever your strain gage bonding situation requires. Depending on complexity, many installations can be completed in a single day. StrainBond can serve as an extension of your own engineering team, collaborating with you to create products in the shape and capacity your application requires.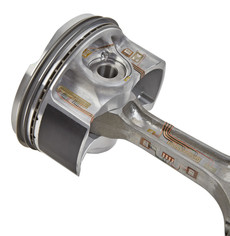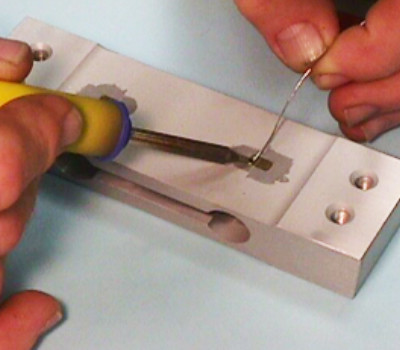 Micro-Measurements Bonding Service 
The StrainBond™ solution has been successfully employed for a variety of markets, on diverse applications such as printed circuit boards, sport, leisure and training equipment, medical products, commercial aircraft, automotive parts and more.
All of the StrainBond™ process is completed in-house to ensure quality from start to finish: specifying the raw materials, strain gages and gage patterns; designing and machining the sensors; installing the gages; and calibrating and final assembly of the final products. As part of our comprehensive solution, unique Advanced Sensors Technology strain gage patterns can be designed to suit applications where standard gages do not match the requirement.
This provides customers with the best performance outcomes, whether the installation is in a laboratory environment, submerged in oil or water, or subjected to extreme temperatures. We are committed to maintaining competitive pricing while providing high levels of added value by offering expert technical advice and professional support.
Micro-Measurements is recognized globally for its knowledge, expertise and capabilities to obtain accurate, reliable strain data. It offers a full complement of sensors, strain gages and PhotoStress® technology, equipment and coatings.
Exceptional Customer Service
Our team is comprised of some of the best, brightest and most passionate people in the stress analysis industry. Although from varied backgrounds, The MM team shares the same vision and common values, this is the DNA of our culture. Each StrainBond™ member has extensive knowledge and experience in all aspects of strain and force measurements. With over 150 years of combined experience, our strain measurement experts are second to none. Delivering on time, as promised, is an essential part of our quality procedure. Count on prompt, knowledgeable customer service from initial inquiry to delivery. Our strain gage installation services department can provide same-day quotations when needed, and is always ready to process your order efficiently and accurately
Solutions Under One Brand (One Stop Shop)
The design of our in-house facilities focuses on effectiveness and efficiency, all under one brand. 
Specialty equipment:
Air abrade equipment for surface preparation
Ultrasonic cleaning baths
A fully equipped bonding area with laminar flow benches
Projector and microscope facilities for the accurate positioning of strain gages
Accurately controllable ovens for curing
Programmable environmental chambers for testing and temperature compensation
Traceable calibration facilities
Not all projects require a complex installation. Sometimes a simple, low cost, low volume custom Advanced Sensors Technology strain gage is the answer. Strainbond is your resource. We can supply the technical support to help you design the perfect solution for your requirement without compromising on quality.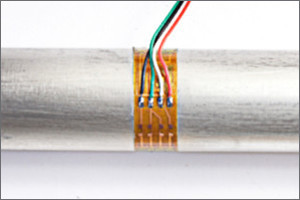 STRAINBOND PROCESS
Discover more about the hundreds of custom strain gage sensors for both stress analysis applications as well as transducers produced by Micro-Measurements.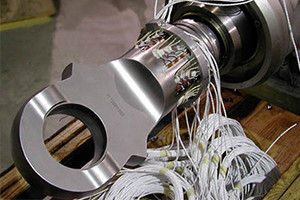 STRAINBOND APPLICATIONS
See how the comprehensive StrainBondTM solution has helped in sensor design, straingage assembly, and full sensor compensation, calibration and testing.