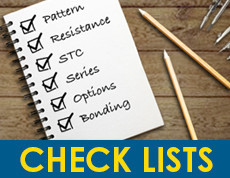 Tension Testing and Determining the Stress-Strain Curve
Steel is a common structural material, important in the heavy transportation and infrastructure industries. These industries rely on accurate strain gage measurements for building bridges, skyscrapers, automobiles, and more. The Micro-Measurements strain gages used for tension testing and stress-strain curve measurements of steel are highly accurate.
Our strain gage applications for steel are also incredibly robust and able to withstand a huge range of challenging environmental conditions and extreme temperatures. When measuring strain on steel, engineers depend on Micro-Measurements products — strain gages, adhesives, wire and solders, and protective coatings —  to ensure successful results.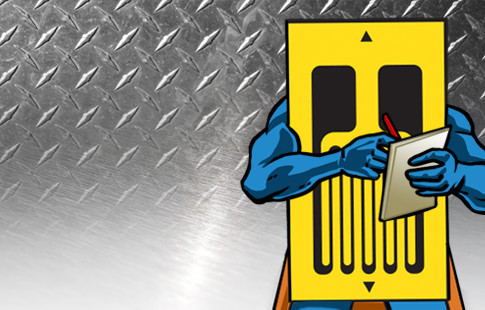 Steel Standards
The American Society for Testing and Materials (ASTM) Committee E28 on Mechanical Testing supports the effort of developing standards for mechanical testing of steel. With over fifty standards under its jurisdiction, Committee E28 has a standard test method for determining just about any physical parameter of steel. ASTM E8 (Standard Test Methods for Tension Testing of Metallic Materials) describes tension testing at room temperature. The Micro-Measurements C2A-Series of foil strain gage sensors are a perfect match with this standard, providing quick, reliable, and accurate results.
Interested in learning more about strain gage applications for steel products?
Questions and anwers on the go! Listen to Micro-Measurements experts explain the many facets of strain gage technology.
Ceramic cement for bonding free-filament strain gages
Micro-Measurements is committed to supporting the Educational Community through product offerings and programs designed to aid engineering and technology students and educators.