Welcome Educators and Students!
Micro-Measurements has been committed to supporting the educational community for more than four decades. Time and time again, we hear from the educational community that our strain gage technology is an integral part of well-balanced engineering and engineering technology education programs.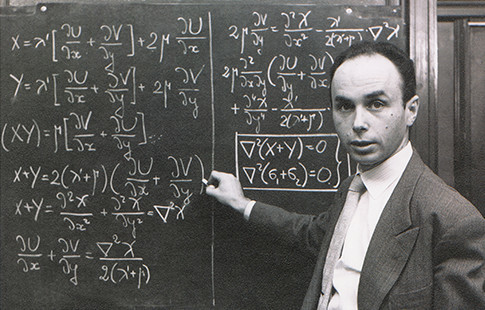 Because Today's Students Are Tomorrow's Colleagues
Our product offerings and programs are thoughtfully designed to engage engineering and technology students in hands-on learning. Prepare your students for their future careers with our comprehensive collection of rigorous and student-friendly materials like Experiments in Mechanics—a series of exercises designed around the simple cantilever beam that allows students to learn mechanics using experimental stress analysis technology.
We offer discounts on general-purpose strain gages; a selection of Student Strain Gages; and an extended warranty program for instrumentation purchased for use in the teaching laboratory.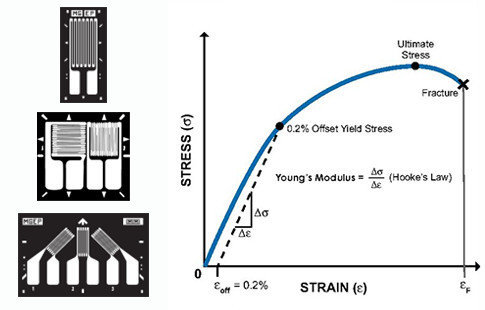 Micro-Measurements offers three CEA-Series strain gages (patterns: 120CZA, 120FZ and 240UZA), specially designed and priced for making strain measurements in the teaching laboratory. These gages are manufactured from the same materials, by the same processes, and to the same high-quality standards as our regular line of strain gages.
encapsulated 120 Ω constantan metal foil grids on tough, flexible polyimide backings
copper coated solder tabs
produced in both 06 ppm/°F and 13 ppm/°F self-temperature compensations
for use on most steels and on aluminum alloys
Save on lesson prep-time and still deliver on learning outcomes. Experiments in Mechanics are complete exercises, designed around the simple cantilever beam, that teaches mechanics using experimental stress analysis technology. Each experiment yields consistently accurate and meaningful results. Supplemental information-- such as "Instructor Notes," wiring diagrams, work sheets, graphs, and illustrations are included. Experiments in Mechanics are sold separately or in complete sets and can be purchased with beams.
Pre-Gaged Beams are instrumented with Micro-Measurements temperature-compensated foil strain gages. The strain gage installations are fully wired, covered with a clear protective coating and factory tested for resistance, stability, and freedom from creep. Beams ship with a copy of the corresponding Experiment in Mechanics. Check out our Educator's Pre-gaged Beams and Cantilever Beams.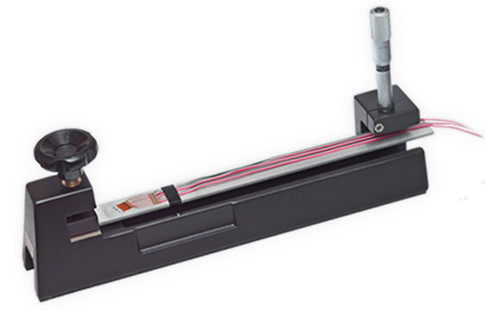 Recommended for all Experiments in Mechanics, the Flexor is a cantilever flexure frame that offers a simple, versatile, and portable all-in-one solution for loading beams. Test specimens are inexpensive and simple to fabricate, and only modest forces are required to develop large strains and high stresses. Since the cantilever beam is a fundamental and widely used structural element, the Flexor offers numerous associated advantages as a teaching aid. Deflections are produced and measured by a micrometer, and strains of up to 2500 με can be obtained on a 0.250 in (6.35 mm) thick beam. The Flexor can also be used with dead­weights. Three ungaged high-strength aluminum alloy beams and a weight hook are included with each Flexor order.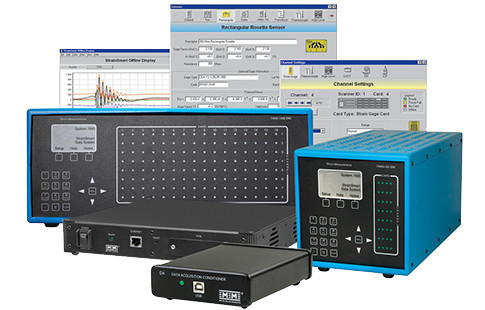 In support of the educational community, Micro-Measurements is now making special offers for its advanced instruments families. These are popular choices for experimental use in the teaching laboratory. Contact a Micro-Measurements expert to learn more.