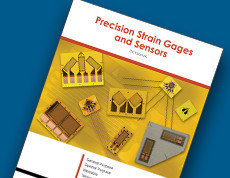 Micro-Measurements' Comprehensive Class of Special Use Sensors
Micro-Measurements' comprehensive collection of special use sensors support the critical work of accurately measuring strain in the presence of high magnetic fields, finding internally destructive residulal stresses, reporting fatigue failure causing material cracks and precision measurement.
Structures can, and do, break. It's critical to determine whether a particular object made from a particular material can carry a particular load. If a true stress is ignored, the cost of not acting exceeds the cost of understanding and resolving the problem to begin with. Micro-Measurements offers a wide variety of complementary sensors and designs the help detect stress and prevent catastrophes for stress analysis and transducer customers.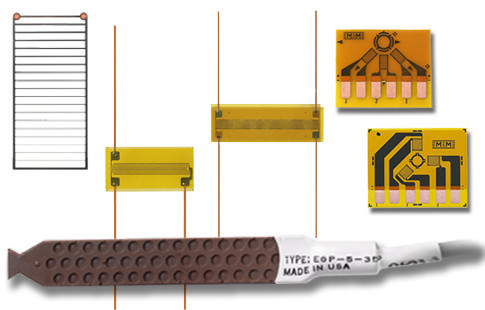 Special Use Sensors: Prevention is the Preferred Solution
A wide range of industries--including Aerospace, Automotive, Transportation, Infrastructure, Medical, Oil & Gas, Nuclear, Agricultural, Consumer, and many others--- count on Micro-Measurements' special use sensors for enhanced performance and long-term stability.
Available products include:
Residual Stress Strain Gages
Magnetic Field Gages
Weldable Gages
Shear Modulus Testing Gages
Concrete Embedment Gages
Temperature Sensors
Crack Detection Sensors
Crack Propagation Sensors
Displacement Sensors
Let's Collaborate on a Custom Solution:
Micro-Measurements recognizes the need for gages specifically tailored for your unique needs. We are pleased to manufacture custom strain gage sensors for both stress analysis applications and transducer class customers.