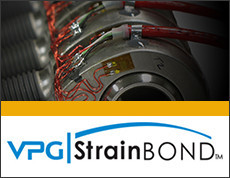 Custom Strain Gages and Hybrid Sensors
Micro-Measurements maintains an extensive catalogue of high performance strain gages and sensors. But from time-to-time, unique applications require tailored solutions. We can customize high performance gages tailored for your unique specifications. Whatever your specification needs are, our team of experts are committed to providing solutions for your specific application. 
Typical requests include:
unusual pattern geometries
special trim dimensions
non-standard lead wire materials or length
Building high performance customized gages requires careful attention to detail. From initial conversations about product goals to the final delivery of your customized gage, our team of experts will work closely with you. We use our years of successful manufacturing experience to walk you through the process of selecting the appropriate backing, foil, S-T-C, gage length, pattern, resistance and resistance tolerance, operating temperature range, test duration, maximum strain, cyclic endurance, leads, encapsulation, and trim for your product.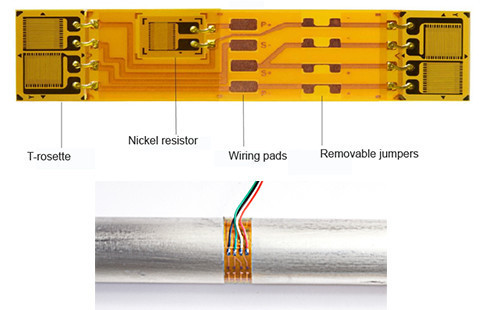 Building Tailored Solutions for Unique Needs
Why Choose A Hybrid Flex Sensor?
These miniature, lightweight hybrid sensors are an ideal solution for measuring force, displacement, pressure or acceleration. Available in standard or custom designs.
Key Benefits:
Achieve consistent performance characteristics at an economical price
Eliminate strain gage adhesive bonding
Increase productivity of assembly operations
Key Applications:
Ideal for high-volume OEM requirements
Consumer: appliances, sporting equipment, hand tools, lawn and garden equipment, universities, educational research
Process Control: HVAC, liquid-level, motor-control, and vibration monitoring
Automotive: passenger weighing, foot-pedal pressure, seatbelt tension, emergency-brake application, suspension control, and engine monitoring
Medical: pumps, respirators, and personal medical devices
Industrial: elevators, tank monitoring, bearing insertion, safety systems, gas and liquid cylinder pressure, and load monitoring
Review our Hybrid Sensor Data Sheet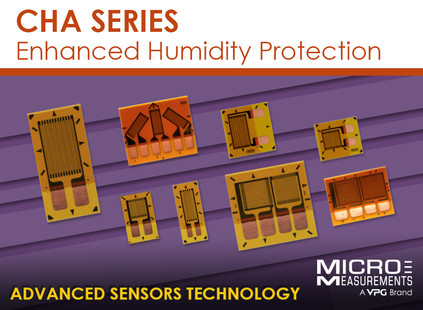 Learn more about Micro-Measurements' line of stress analysis strain gages designed for enhanced humidity protection. A great choice for demanding applications including humidity conditioned composite materials.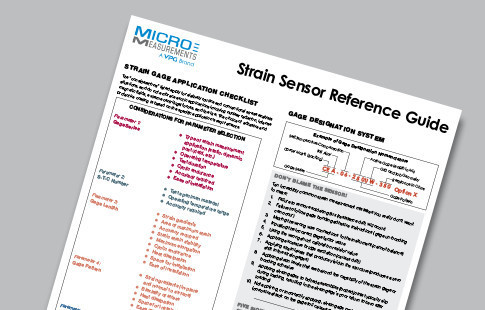 Ready for installation? Consult our comprehensive reference guide to ensure selection of the appropriate gage for complex needs.