Civil engineers face the challenge of making accurate strain measurements in hostile environments. Factors like wind, rain sleet, snow, extreme temperatures, and traffic can affect the precision of the strain measurement. With these engineers in mind, Micro-Measurements has pushed the limits of strain measurement innovation, creating strain gages and sensors that work flawlessly in a wide range of materials and industries.
Our specialty line of strain gages sized especially for use on concrete structures include 1" (~25mm), 2" (~50mm), and 4" (~100mm) strain gage lengths, suitable for making reliable average measurements on virtually any concrete material.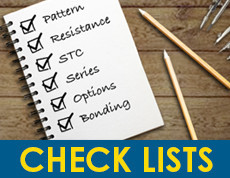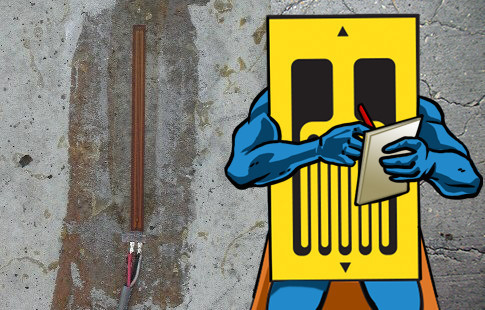 The Hard Facts on Concrete Embedded Strain Gages and Sensors
Concrete materials present unique challenges for strain measurement, because the aggregate can skew results depending on the size strain gage sensor used. That's why our expertly designed and uniquely sized strain gages and sensors are trusted by the American Society for Testing and Materials (Committee C09, which focuses on developing standard test methods and guidelines for concrete and other aggregate type materials). Our strain gages and sensors provide precise measurements on concrete, despite the aggregate component.
In addition to our specialty-sized strain gages and sensors, Micro-Measurements offers a strain sensor specifically intended to be embedded in concrete castings for long-term monitoring. Protecting a delicate strain gage installation from the forces and impact of flowing concrete, the heat of the cure cycle and the tenacity of water in its attempt to permeate every nook and cranny is a daunting task for even the most experienced strain gage installation technician. The Micro-Measurements EGP-5-350 strain sensor is the solution to this problem. A rugged device, the EGP-5-350 is capable of providing years of precision strain measurement despite the pressure of tons of concrete.