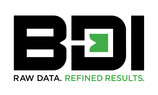 January 9, 2019 – Louisville, CO, USA – Bridge Diagnostics, Inc. (BDI), a structural instrumentation firm, today announced their sole authorized partnership for the sale of Micro-Measurements products on the U.S. General Services Administration portal, GSA Advantage. Micro-Measurements®, a brand of Vishay Precision Group, Inc. (NYSE: VPG), is an industry leader in the design, development, and manufacture of resistive-foil sensors for high-precision strain, high-stress and force mechanism measurements. The company offers a full complement of strain gages, PhotoStress® equipment and coatings, data acquisition systems, and supplies necessary to obtain accurate, reliable stress data.
BDI's offering on the GSA Advantage portal includes more than 300 products manufactured by Micro-Measurements, including data acquisition systems, strain gages, temperature sensors, signal conditioning amplifiers, and other specialty measurement devices. The supporting accessories include adhesives, application kits, solder, terminals, wiring and cabling, resistors, bridge completion modules, and surface preparation materials. Applications of the Micro-Measurements products include pressure vessels, robotics, stress, strain analysis of structures, material and endurance testing, and structural health monitoring. On-site installation services are offered through BDI with GSA-approved labor rates in addition to BDI's own developed data acquisition systems, sensors, and project-specific custom solutions.
"We're pleased to offer Micro-Measurements products on the GSA Advantage portal," said Jesse Grimson, Vice President of Bridge Diagnostics, Inc. "The GSA Advantage is an online shopping and ordering portal that provides federal agencies with cost-effective and timely access to thousands of contractors and millions of goods. Through BDI's partnership, federal agency customers now have access to purchase Micro-Measurements products directly, without the need to search for multiple vendors or shop competitive quotes."
Link to Micro-Measurements Products on GSA Advantage Portal: https://www.gsaadvantage.gov/advantage/s/search.do?q=0:2strain+gage&q=28:5MICRO-MEASUREMENTS&searchType=0&db=0
About BDI
Since 1989, BDI has been the premier provider of diagnostic testing, structural monitoring, and nondestructive evaluation services around the world. We have achieved this status by relying on the professional experience and constant advancement of our approximately 40 employees with expertise that ranges from civil/structural engineering, data analysis, electrical engineering, instrument development, and safety.
We also design and manufacture high-quality data acquisition systems and sensors for quantifying structural, geotechnical, and environmental parameters. Our unique combination of data management and instrument development ensures our deliverables are second to none for providing accurate information for engineers to make reliable infrastructure decisions.
With over a thousand successful projects to our credit, our long list of satisfied clients includes federal, state, and municipal governments, public and private utilities, A/E firms, and private contractors.
About Micro-Measurements® 
Micro-Measurements, a Vishay Precision Group, Inc. (VPG) brand, is dedicated to the development, manufacture, and marketing of resistive-foil sensors for high-precision strain measurement. Micro-Measurements offers a full complement of strain gages, PhotoStress® equipment and coatings, data acquisition systems, and supplies necessary to obtain accurate, reliable stress data. Our products are used throughout the industrialized world — both in the practice of stress measurements analysis and as the sensing elements in a wide variety of transducers for measuring physical variables (weight, force, torque, pressure, etc.). More information about Micro-Measurements is available at www.micro-measurements.com.
About VPG
Vishay Precision Group, Inc. is an internationally recognized designer, manufacturer and marketer of: components based on its resistive foil technology; sensors; and sensor-based measurement systems specializing in the growing markets of stress, force, weight, pressure, and current measurements. VPG is a market leader of foil technology products, providing ongoing technology innovations in precision foil resistors and foil strain gages, which are the foundation of the company's force sensors products and its weighing and control systems. The product portfolio consists of a variety of well-established brand names recognized for precision and quality in the marketplace. To learn more, visit VPG at www.vpgsensors.com.
Micro-Measurements and PhotoStress are registered trademarks of VPG