At this time our online shop is only available to customers in the United States, however we greatly appreciate your interest in purchasing our products.
Our Customer Service Representatives can help guide you through the purchasing process from anywhere in the world. 
Micro-Measurements, an exclusive VPG brand and the world's leading producer of high quality stress analysis equipment provides sensors, instruments and tools to meet your particular strain measurement application needs.  At this time our online shop is only available in the United States, however, our staff of highly trained customer service representatives, backed by the best Application Engineers in the business, will help you locate and order the products you need to solve all of your application needs. Whether you need to order a product, make an inquiry or get expert guidance, Micro-Measurements is there for you!
View Micro-Measurements Stress Analysis Sensors, Instruments and Installation Accessories
You can peruse our vast catalog of resistive foil sensors for high precision strain measurement as well as data aquisition instruments and software and much more. The filters built into the catalog are designed to help you find exactly the right tools for your application.
Discover Our Full Product Catalog.
---
Want to Learn More About Strain Measurement?
Would you benefit from hands-on workshops in the proper use of strain measurement techniques and data acquisition? As the world's leading strain measurement experts, we are dedicated to educating engineers, industry professionals, and educators in how to get the most out of our strain gage products. We offer advanced hands-on workshops and seminars on topics ranging from strain gage based transducers to strain gage applications on printed circuit boards. We take pride in helping to create strain gage experts.
Discover Strain Measurement Training Opportunities.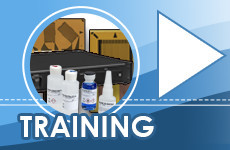 Visit All Of The Resources Micro-Measurements Has To Offer
---